Welcome to RichardArmitageOnline.com
This is an unofficial website about the work of the British actor Richard Armitage, star of The Hobbit, Strike Back, Spooks, Robin Hood, North and South and The Vicar of Dibley.
Please note that as from 1st January 2014, this site is no longer being updated.
Technical problems with some of the software I use to run the site have meant that I'm unable to add new pages to it. Because the work involved in updating the site to use new software would take more time than I have available, I've decided to leave it in its present state indefinitely, as a record of Richard Armitage's career to date.
Many thanks to everyone who's supported the site over the years, and to Richard Armitage for sending his messages to his fans to this site, as well as for the very great pleasure his work has given me over the last nine years.
Annette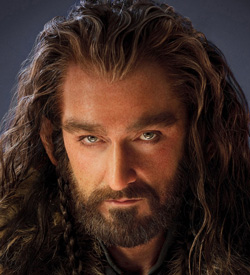 There's information here about Richard's television, film and theatre work up to December 2013, including pictures and video clips of many of his TV and film roles.
Navigate to any of his roles from the menu at the top of the page, or go to the Television Career, Film Career, Theatre Career or Voice Career pages and follow the links from there. Also see Messages from Richard Armitage, sent to his fans from December 2004 onwards.

This site is an Amazon.co.uk Associate, and all commission earned from sales referred from the site will be donated to charity. If you follow any of the links on this site to Richard Armitage's DVDs or audiobooks at Amazon UK
and make a purchase (whether of that item or anything else), some money is donated to charity. Further details of this scheme...
20th December 2017
Richard tweeted a Christmas message to his fans - see it here.
I